Visby, Sweden
Visby City Walls
Introduction
Visby is the main city of the island of Gotland. The old town is surrounded by a medieval wall.
Where You're Docked
Though there is a small port, cruise ships tender into the city. The tender pier is within walking distance into the old town.
Money and Tipping
Sweden's currency is the Swedish Krona (SEK). Sweden is moving towards a cashless country. Most self-serve kiosks will require credit cards with chip and pin (not chip and signature). A small tip is appreciated but not expected when dining in restaurants or taking a taxi. http://www.nytimes.com/2015/12/27/business/international/in-sweden-a-cash-free-future-nears.html

Local Transportation
The small town is easily navigable on foot but streets can be a bit confusing. Maps are available at the tourist info office or museum.
Hotels
Search hotels in Visby here
Sights
City Walls - the wall is 3.5km long and features many towers
St Mary's Cathedral
Botanical Garden
Shopping & Restaurants
There is usually a market in the main square. Adelsgatan street has many small shops.
Internet
Cafes and restaurants may provide free wifi to customers.
Maps (right-click to save)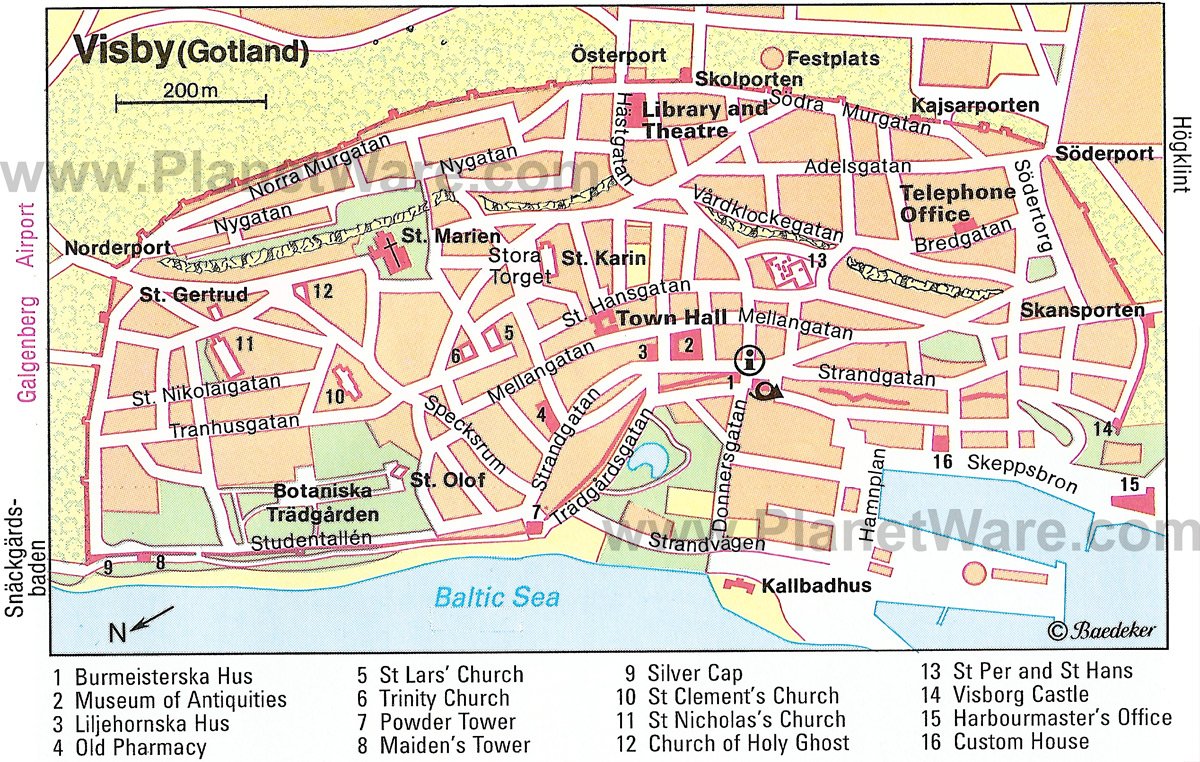 Weather
Visby Weather Forecast
Suggested Port Guides
Comments